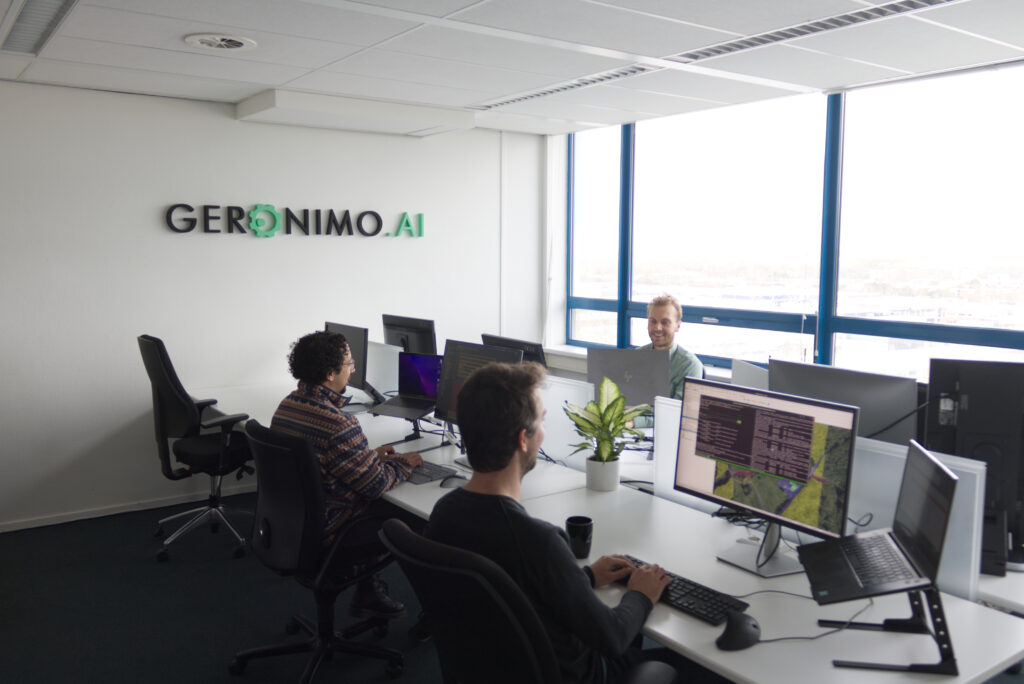 Since Geronimo.AI's founding in early 2019, we have focussed on durable growth by winning and maintaining the trust of our customers.  
Our expertise lies in the combination between remote sensing data, AI technology and the geospatial domain. 
Working out of our office in the aerospace engineering faculty of the TU Delft, our team dedicates itself to delivering the best automated geospatial analysis every day.  
Arnold is a Civil Engineer of TU Delft. At that university he also obtained his PhD degree in water management and mathematics. Throughout ...
Show more
Ronald obtained a Chemical Engineering MSc degree at the Delft University of Technology (TU Delft) and an MBA from INSEAD. He ...
Show more
After his studies in Aerospace Engineering at the TU Delft, Victor worked at Airbus in 4 different countries in various leadership roles ...
Show more
info@geronimo.ai
+31 (0)6 104 220 98
Kluyverweg 1 – 12.15, 2629HS Delft, NL
Chamber of Commerce No. : 81087578 
© 2018-2023 Geronimo.AI B.V.
All rights reserved