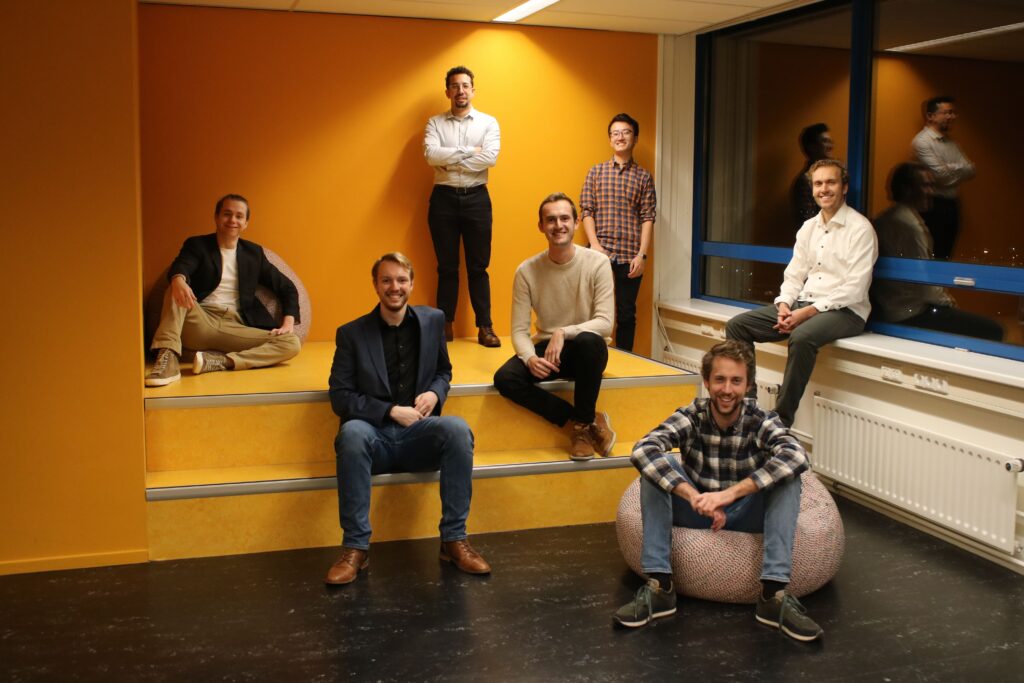 We see AI as a practical tool to solve everyday challenges, creating value for a better world. Our passion for AI drives us and we like to spread this enthusiasm by sharing knowledge and training people. We cherish the relations with our clients, building trust by setting realistic expectations and explaining choices.
It all started in the spring of 2018, when Luc, Tom and JD were living together in Delft. After working briefly at another startup, JD and JM got the entrepreneurial spirit and we sat together with the four of us. All determined to postpone working at a big corporate and with nothing to lose, we took a leap of faith and here we are!
"Technology and science have always been a great interest of mine, I grew up building robots with LEGO and assembling computers. During high ...
Show more
Arnold is a Civil Engineer of TU Delft. At that university he also obtained his PhD degree in water management and mathematics. Throughout his professional career ...
Show more
Ronald obtained a Chemical Engineering MSc degree at the Delft University of Technology (TU Delft) and an MBA from INSEAD. He worked as management consultant ...
Show more
After his studies in Aerospace Engineering at the TU Delft, Victor worked at Airbus in 4 different countries in various leadership roles within engineering and ...
Show more
info@geronimo.ai
+31 (0)6 104 220 98
Kluyverweg 1 – 12.15, 2629HS Delft, NL
Chamber of Commerce No.: 81087578
© 2018-2021 Geronimo.AI B.V.
All rights reserved